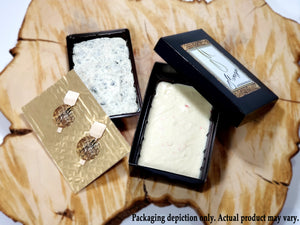 Love fudge? Then you'll love our Fudge of the Month subscription box! Each month we will ship out a full pound of our delicious specialty Fudge of the Month flavor. Check the website at the beginning of each month to see what flavor you'll be indulging in! 
GREAT FOR GIFTS! Available in 6 month or 12 month subscriptions.
Orders will be taken for Fudge of the Month subscriptions all month long. However, our Fudge of the Month boxes ship during the last week of each month, so ensure your order is in by the 20th to receive the current flavor. Orders placed after the 20th will receive the next month's Fudge of the Month as their first shipment.