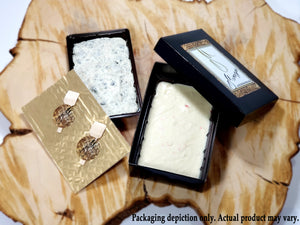 Two half pound trays of our delicious Fudge of the Month flavor.
This month's Fudge of the Month is: Carrot Cake! All the best things about carrot cake (sweetness of the carrot, warmth of the special spice blend) with the addition of the richness of our creamy fudge base.
The current Fudge of the Month flavor will only be available during this month. Orders placed after midnight on the last day of the month will receive the next month's flavor.